How do I assess and validate my idea?
Under the hood here you'll find a suite of practical tools to help you assess your ideas and concepts. These include: our Critique Pad for gathering feedback from others; our Idea Slide Rules for taking that feedback and translating it into a position in our impact-feasibility chart; and guidance for yourself or that you can share with others on how to critique and assess your own idea.
The Critique Pad in a printable PDF format
A template that allows you to build your own Idea Slide Rules
3-minute basic training on how to use the Idea Slide Rules
Directions on how to get or give feedback in a way that allows you to position your idea (or a portfolio of ideas) on the impact-feasibility chart
Explicit relationships to related tools such as the Value Proposition Wheel, the Idea Napkin, and the Idea Model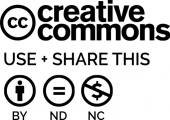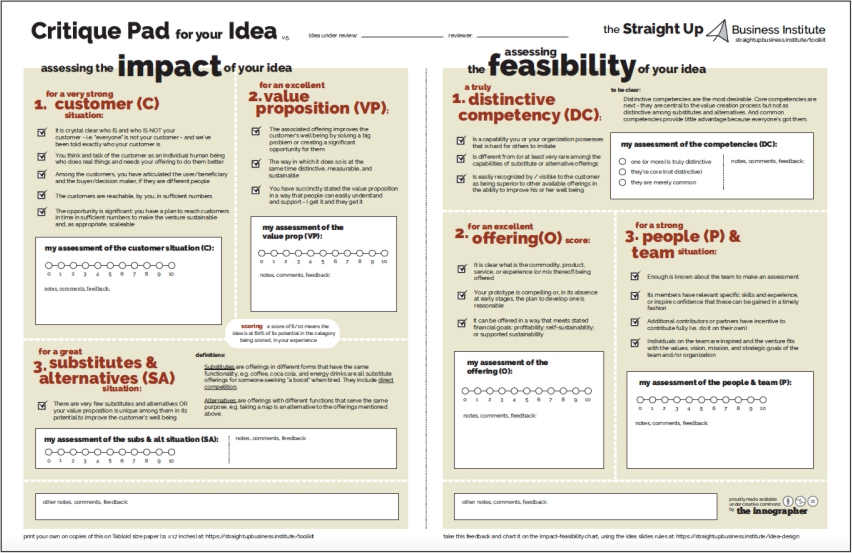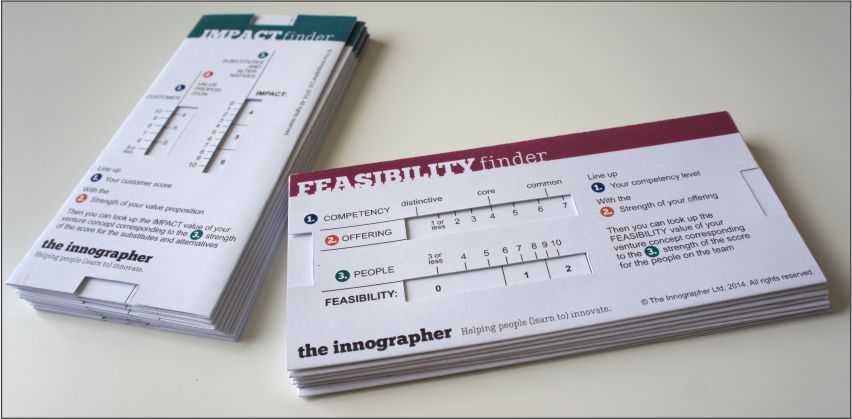 Process and Criteria summaries
Also available to you and your team:
An iOS app version of the Idea Slide Rules
Links to the Idea Slide Rules and full Idea Design Kits on our shop, e.g. for individual purchase or for an educator to bring into their centre or bookstore
Related courses and mini-courses
Educator and coaching resources
I've been asked to provide my feedback on an idea
It's not uncommon, e.g. if someone is taking the Idea Maker course, for them to request feedback from others around them. If that's you, then the following videos provide an introduction to how you can best help them.
Teach me the basics (5 minutes)
I'd like to go deeper (15 minutes)