What is the 'Break It and Better It' form?
As tools go, this one's ridiculously simple – two columns on a piece of paper. But as process and mindset go, it can represent an eye opening shift. Most of us who think we might be on to a good idea will (at some point) ask the people around us what they think of it. And while there's nothing wrong with that, it'll rarely provide the results you need most to make it better.
Whether you're starting something new or working on an existing product or venture, the Break It and Better It form and process are designed to provide you with a simple and powerful first step in becoming an expert on your own idea.
And it's deliberately complementary to the Idea Napkin, the Idea Model, the Value Proposition Wheel, and other tools such as the lean and business model canvases.
Free canvas (template) for the Break It and Better It form (in PDF and Google Docs formats)
Directions and guidance about how to use it to evolve your concept into its most highly impactful and feasible version
Explicit relationships to related tools such as the Idea Napkin, the Idea Model, the Value Proposition Wheel, and those for assessing your idea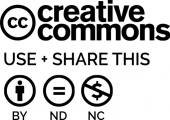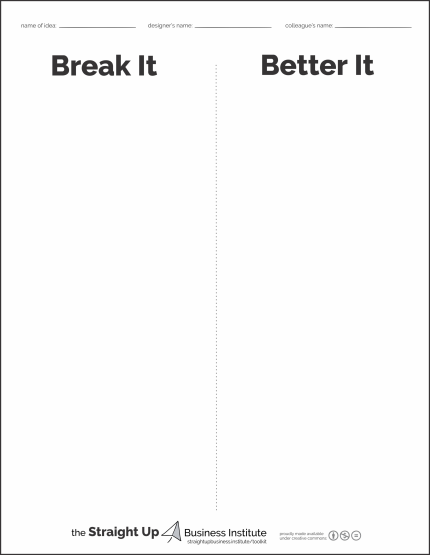 Also available to you and your team:
Versions for use in our Virtual Design Space
Related courses and mini-courses
Educator and coaching resources