The Idea Napkin is a tool for people who want to start and lead something impactful – whether it's a trendy restaurant, a high tech venture, a social business, any old project at work, or a personal project of passion.
It's for those of us still sitting on a bit of a hunch, who don't know where to take it next. It's for the quiet leaders among us mustering up the courage to leap on one of so many ideas. And it's for you if you're already working on something that you want to make better.
Begin by literally sketching your idea on the back of a napkin – but with some help and a little bit of discipline.
Free canvases (templates) for the Idea Napkin (in PDF and Google Docs formats)
Free advanced templates for use as you progress (also in PDF and Google Docs formats)
Explicit relationships to related tools such as the Value Proposition Wheel, the Idea Model, and those for assessing your idea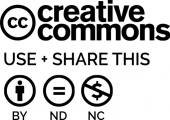 Also available to you and your team:
Versions for use in our Virtual Design Space
Related courses and mini-courses
Educator and coaching resources